Erkend leerbedrijf KOC en ECABO
Secrets for Nails and Beauty is een geregistreerd erkend leerbedrijf bij KOC.

Erkend leerbedrijf KOC.
KOC Nederland is het Kenniscentrum Beroepsonderwijs Bedrijfsleven voor de uiterlijke verzorging. In het kader van de onderwijswetgeving voert zij in de schoonheidsspecialisten- en pedicurebranche wettelijke taken uit ten behoeve van het Ministerie van OCW.
Code leerbedrijf 16QY5623MD0005801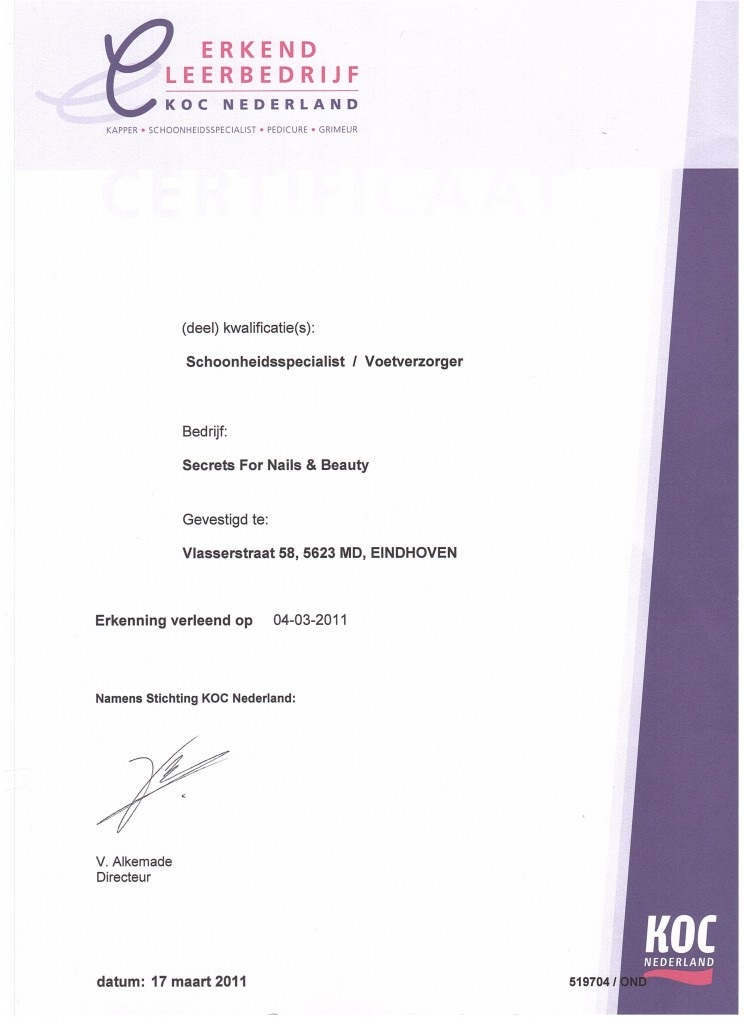 Tevens is Secrets for Nails and Beauty geregistreerd erkend leerbedrijf bij ECABO.

Erkend leerbedrijf ECABO.
ECABO is het kenniscentrum beroepsonderwijs bedrijfsleven voor economisch-administratieve, ICT- en veiligheidsberoepen. Als kenniscentrum ondersteunt zij zowel bedrijfsleven als middelbaar beroepsonderwijs.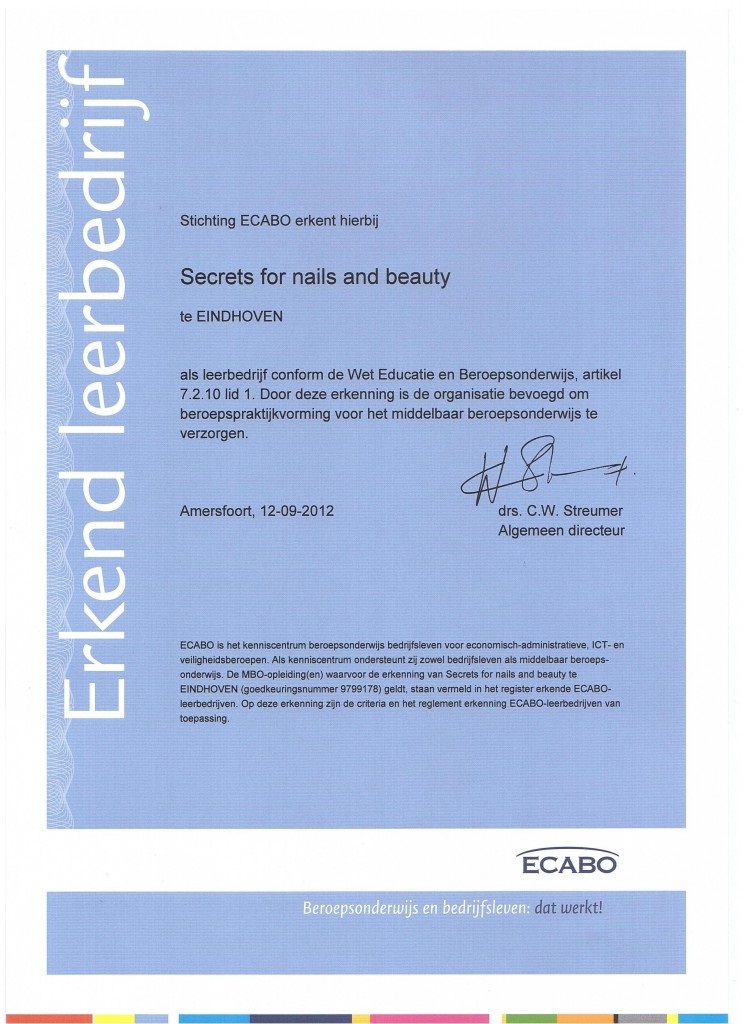 Wilt u solliciteren voor een stageplek, graag met sollicitatiebrief , cv en pasfoto.
Mail dit naar abroeren@secretsfornails.nl